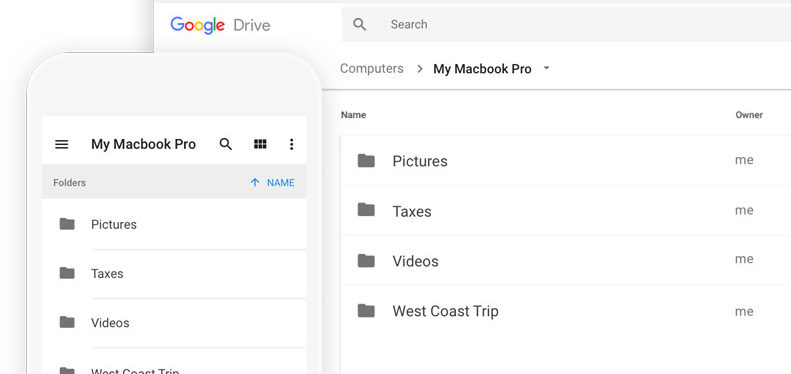 Google Drive Adds Backup and Sync
Hello Eggheads!
Some of you may have noticed a new item in the left hand menu of Drive called "Computers".
"Backup and Sync" is another syncing tool that you can ​download to sync files from your computer to Drive. It works very much like the original Drive desktop app with one major difference. This tool allows you to select and sync any folders on your computer, as opposed to just the Google Drive folder.
If you choose to download and install this new tool it will replace the original one, so you won't have two separate apps syncing.
To use this new desktop sync client:
OR
  Click on "Computers" in your left menu and then click on "Learn More"
    ​
Click on the blue "Download Backup and Sync" button​
​
Open the download file and follow the instructions that are displayed.
Once you are done installing, the original desktop sync app will be deleted and the Drive task bar icon in the lower right will be replaced with something that looks like this

​At this point you are not required to replace the old app with this one, but as with all updates like this it is likely that you will at some point in the future.
I hope everyone finds this helpful. Happy Learning!
Joe Buchmann